Outsourcing dos and don'ts
.
Are you thinking about outsourcing or offshore staffing your customer service, web development and digital marketing teams but don't know where to start?
The process doesn't need to be complicated.
Azendo makes the process as easy as possible with an experienced full-service offshore staffing solution that meets the needs of modern businesses. Whether you need offshore staff across customer service, web development and digital marketing, Azendo has the answer.
Here are some outsourcing do's and don'ts to get you started on your offshore staffing journey.
Cheap is not best when it comes to outsourcing
. 
Numerous companies offer cheap services, but the old saying goes, "you get what you pay for." That doesn't mean having to pay top dollar for offshore staff either.
When considering an offshore staffing company for customer service, web development and digital marketing, consider the following questions
Does the offshore staffing partner have industry professionals to vet the staff thoroughly?
Does the offshore staffing partner have experience in the industry you're hiring for?
Do the offshore teams work in a supervised office, or is the offshore staffing partner hiring offsite unsupervised freelancers?
Will your offshore team work exclusively for your company?
Will your offshore staffing partner help integrate your offshore team to your company culture and processes?
Outsourcing is not a quick fix
. 
While offshore staffing provides ample benefits, it's not a quick fix to cut costs immediately. Outsourcing should be part of a long-term strategy for business growth and managing costs over a more extended period.
The advantages over the middle to long term continue to grow. Imagine not having to deal with employing staff directly and not having to deal with taxation and direct human resources management. Then throw in the reduced cost of not having a physical location or managing employees working from home where you have no idea how well they perform.
Azendo does not offer one-off projects – we exclusively offer full-time offshore staff that are ongoing, dedicated members of your team.
Clarify your needs right off the bat
. 
Offshore staffing only works when you know what you want; hence your outsourcing partner knows what you require. Putting a process in place from the beginning, with precise requirements and procedures, is vital in getting the most out of your offshored staff.
Defining your offshore staffing needs ensures everyone is on board with your requirements. As for offshore staffing and any in-house team, objectives can go awry without proper preparation and understanding of what is needed.
Clear, constant and effective communication is as key to offshore staff's success as with any team in a workplace. There are multiple ways you can do this. At Azendo, we have different communication pathways you can use to communicate with your offshore staff. We encourage every client to communicate often and regularly, so everyone is on the same page.
Promoting cohesive relations among employees and avoiding silos between in-office and offshore staff is essential – schedule regular video conferences with the entire team. Hold group calls where team members can discuss job related tasks. Sometimes the best conventions involve making a call, while basic tasks can be communicated through text at other times.
Regular communication with your digital marketing, customer service, or web development team keeps everyone on the same page and focused on delivering expected outcomes.
Your offshore team doesn't know everything
. 
Every company and its requirements are unique and different. While offshore onboarding staff is more straightforward than employing someone directly, the team still needs to know about specific areas of your company and immediate needs. You should set expectations with your offshore team members and help them understand your business.
Don't use an outsourcing firm that views your company as a side project
. 
All types of companies operate in the outsourcing and offshore staffing area. As with hiring freelancers, a typical outsourcing company might only do outsourcing as a side business to their primary business. In some cases, outsourcing companies may have many customers, with staff splitting their time across clients.
Azendo differs from other outsourcing firms because we provide offshore staff who work directly and exclusively for you and are not distracted working for other companies and projects.
Remember, your offshore team is part of your team
. 
They may be in a different country and time zone, but treating your offshore staff as part of the team is a vital consideration. Like any in-house employee, you get the best results by including them as part of your company. Keep your offshore team up to date with company announcements and plans. If possible, involve them with company activities as well.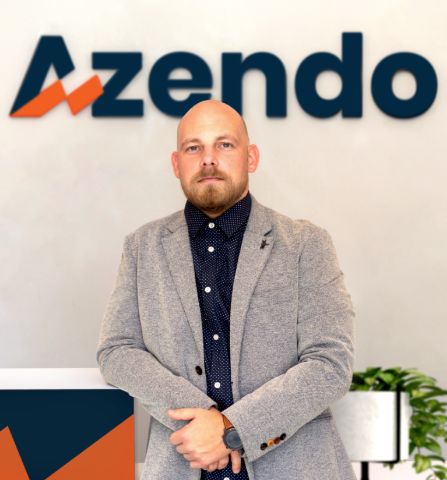 Azendo is built on more than 12 years of offshore staffing expertise. We exist and continue to create value because we know who we are – and who we are not. We are not a shortcut to cost reduction or a quick fix to onsite human resource hassle. We are a trusted partner to help our clients realize their long-term strategy for growth.
Mikkel Schmidt,  CEO & Founder

Build your full-time
dedicated

teams today

.