The biggest mistake companies make when they offshore
– from the perspective of the CEO of an offshore staffing agency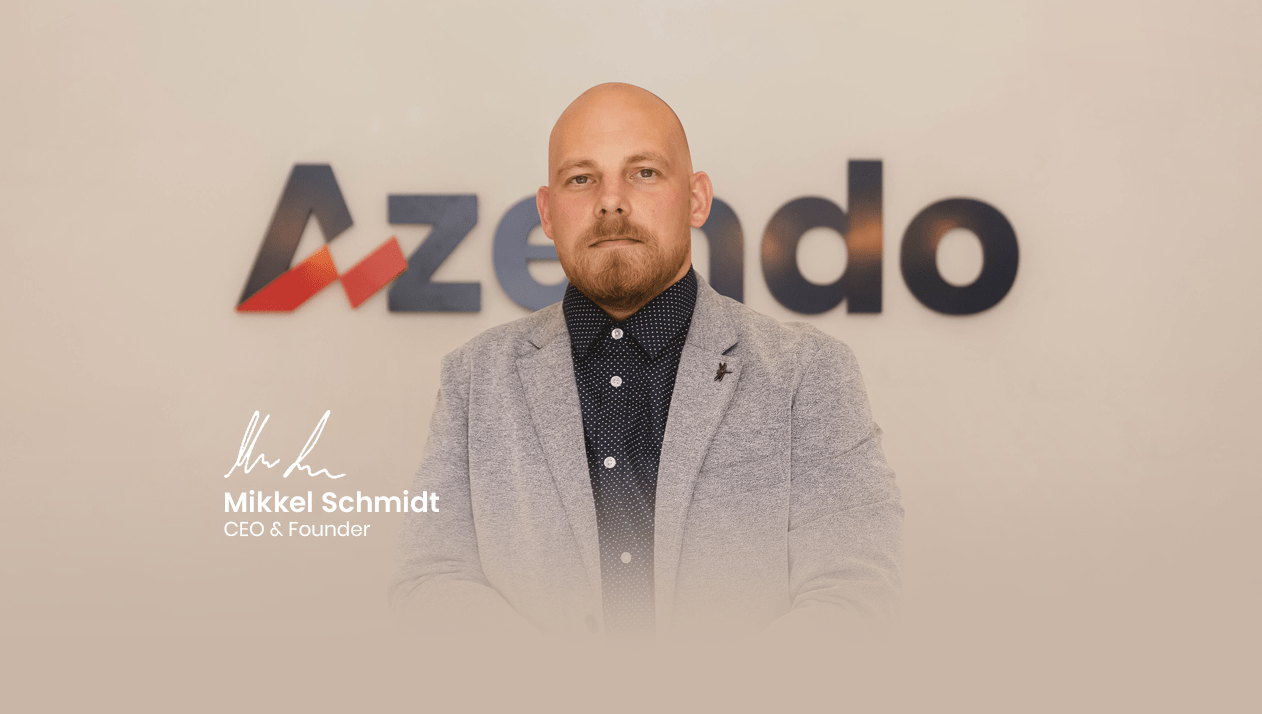 I have been a trusted partner and vendor in the offshore staffing/outsourcing industry since 2010. During these 13 years, I have explored the industry by doing business with and speaking to many business owners and decision-makers about their business challenges and opportunities, their motivation to choose offshore staffing, and their experience with building and growing their business with an offshore team. Some of our existing clients have been with us for more than 10 years. Lots of conversations, sparring, insights, not to mention struggles and challenges to overcome together.
To everyone's knowledge, the outsourcing/offshore staffing/Business Process Outsourcing industry has quickly become the new "dot com" boom era in the past decade. With the territory comes as many hypes as there are misunderstandings about this industry. It also comes with a rap sheet of failed attempts to hop on the offshore staffing trend, in the quest to save on the total team costs and to get access to a global talent pool.
There's one thing I see those failures have in common. It's not the big time zone difference to the HQ. It's neither the lack of cultural understanding. Nor it's the daily collaboration with the offshore team.
The one big mistake that I see companies make when building an offshore team is not choosing the right offshore staffing partner for their business.  
The reality is, many offshore staffing and outsourcing providers are subpar. They may have the best of intentions, but that won't compensate for the disappointment and frustration if your offshore team fails to meet your expectations due to your offshore staffing partner's poor performance.
As a business in need of growing your team, finding an alternative to hiring onsite, optimizing your revenue allocation or saving your total team costs, you look for other businesses for possible solutions. You even ask your industry friends for references or social proof. But the reality is, you can't truly know what you are up against when looking for an offshore staffing provider, if you don't have other clients to vouch for them – or even until you have tried yourself.
Many business owners get some epiphanies when they see a business opportunity to make (more) money. The offshore staffing industry is no difference.
Although it might look simple to those who are not on the providing end of the industry, operating an offshore staffing facility and acting as a trusted partner is a very complicated and complex matter.
The journey is long between wanting to tap into this business opportunity to actually understand the needs, to give consultation about these needs and to successfully build offshore teams for other businesses. Yet, there are hundreds of providers out there who don't have enough experience, expertise and clients to be sending out invoices. It takes a lot of experience, hard work and failures to get right, and very few actually do.
A leap of faith – that is what many think of an outsourcing/offshore staffing partnership. After all, you choose to trust people outside your organization. So folks, what should you look for in an offshore staffing partner to better your chance of getting it right? Let's dive into it.
Partner vs. vendor
.
First, the difference between an outsourcing/offshore staffing partner and vendor can impact your business greatly. The success of your offshore team depends on choosing the right type of solution for your business needs.
A vendor is someone who you pay to provide you with specific goods or services. They are a one-time deal and they just address certain problems with their services offered at a fixed price. Sure, they may give you a discount if you want to offshore many head counts, but they don't really add any value to your business and they're not as invested in you as a client, as a partner would be.
On the other hand, an offshore staffing partner is different. They as well as your offshore team through them are an extension of your business. They want to have a long-term relationship with you and they're willing to invest in your success. They focus on creating impact and adding value to your offshore team and ultimately your business. They're in it for the long haul and they are willing to share the same risks and rewards as you do.
A vendor can still be useful, but a partner can take your business to the next level.
Now, don't get me wrong, a vendor can still be useful, but a partner can take your business to the next level. A partner is driven by the motivation to have a meaningful impact on your business and they're willing to invest in essential resources to make it happen. They have valuable experiences from past projects that can provide you with unique insights. And on top of that, they're experts in what they do and they know how to navigate different time zones and cultural differences.
These details all play a big role in choosing the right offshore staffing company.
The business owner and the management
.
Let's talk about the owners of the offshore staffing company. Do your due diligence and ask the following questions: Have they ever built a reputable business before at a decent scale? Do they have any experience doing business in the country you're offshoring to and the country of your local business? How much experience do they have with outsourcing and offshoring? What businesses have they built in the past? Are they using their industry experience to specialize or trying to do everything for everyone?
What about the management of the company? Are they capable of growing and developing the facility together with their skills or have they reached the limit of their expertise? These are important things to consider when evaluating the outsourcing/offshore staffing partner.
Cultural Awareness
.
You should choose an outsourcing/offshore staffing partner who place a high value on cultural awareness and understanding. Figure out if the local management team is well-versed in your company's perspective on productivity. and is dedicated to delivering discipline in a way that effectively navigates any potential cultural conflicts.
Also, does the company understand the importance of time and cost differences, and have made it a priority to educate both your offshore and onsite staff on these key differences? This helps to ensure that they will provide efficient and effective service to your business, while also taking into account the cultural norms and expectations of our offshore staff.
Another thing to consider is the importance of family in different cultures. How does the company deal with that? Do they offer any cultural integration to help new staff adjust to your business' culture? And what about teaching your local team about the offshore team's culture?
I believe that cultural awareness and understanding is key to building a strong and successful team and partnership.
Scalability
.
Another important matter in choosing the right outsourcing/offshore staffing partner. How's the company's overall structure? What's their onboarding process for new clients? How do they communicate and maintain client relationships? What steps have they taken to ensure that account management is efficient and effective? As the business continues to grow, are there any plans in place to implement additional layers of management or to incorporate quality control systems? Lastly, how do they keep track of their service quality and make sure it's not slipping?
Technology
.
Technology plays a crucial role in connecting and integrating your business operations. It is essential to ensure that your offshore team is equipped with the necessary resources, experience and expertise to deliver reliable and efficient services, and to ensure a seamless and productive workflow with your onsite team.
What investment does the offshore staffing company make in Internet infrastructure to support the above? Also, what processes do they put in place to minimize the impact that one client may have on others in a shared office facility?
Recruitment efforts
.
Attracting top talent is crucial for the success of your offshore team. Take a closer look at the company's recruitment process to determine the level of candidate scrutiny, industry knowledge of their recruitment team, and their track record of success with specific industries and roles. What measures do they take to filter low-quality staff and recycle former staff into new accounts. How do they support the transition and integration of your new offshore staff into your company culture and operations?
As the CEO of an offshore staffing agency with 13 years experience, I cannot stress enough the importance of finding a trustworthy partner to help you build your offshore team. 
A polished website and positive client testimonials do not necessarily guarantee the quality of service you require.
Don't be fooled by the facade, as the reality is that service levels can quickly deteriorate without the proper systems and experience in place.
I understand that perfection is not attainable in any business, but that doesn't mean you should settle for anything less than the best. That's why I urge you to do your research and find a provider that understands the complexities of offshore staffing and has the experience and systems in place to make it work for your business needs.
If you are hiring or want to build an offshore team within development, digital marketing or customer service, Azendo might be the trusted offshore staffing partner you need.
For a free and non-binding consultation on offshore staffing with the best listener in our office, Danni Nikolajsen, click the button below.
By Mikkel Schmidt • 27/01/2023
Why hire your offshore team through Azendo
? 
Azendo has over 12 years of industry expertise. ​​We make it easy and affordable for businesses to build their full-time, dedicated teams in Thailand.
Unlike other companies, your offshore staff work for you in our Chiang Mai, Thailand office. There are no freelancers, remote staff, or team members working for other companies. Every team member works onsite at our office, directly and only dedicated for your company.
Take the offshore staffing step today. Many companies have already experienced the Azendo difference.
Whether for customer service, web development, or digital marketing, we have the skills and experience to hire the most talented staff in Thailand to be a part of your offshore team.
Build your full-time
dedicated

teams today

.