With the COVID-19 pandemic and the shift to remote working, the way many offices work has changed. Dealing with a hybrid workforce – some working from home and some in the office has become a leadership challenge for some companies.
While at Azendo, all employees work from an office and are fully supervised, it's not dissimilar to managing remote employees. If you are a leader for a hybrid team, here are some do's and don'ts you can apply to build great hybrid teams.
Define and align expectations
. 
Whether outsourced or not, every team member needs to know and understand your expectations and the framework they must navigate daily. It's essential to communicate clearly defined and transparent expectations to your team.
Ambiguity can be a challenge with both your offshore and onsite teams. The foundation of collaboration is built on clarity. All team members must understand their roles and responsibilities to avoid confusion and disengagement.
Hold meetings to establish clear working expectations once policies have been developed and posted. Ensure that expectations for working norms are clear.
Create time with the team to build comradery
. 
Building interpersonal relationships can be a challenge when dealing with hybrid teams. It's often easier to build comradery with in-house teams than with offshore staff.
There are ways to promote cohesive relations among employees and avoid silos between in-office and offshore staff.
Schedule regular video conferences with the entire team. Hold group calls where team members can discuss job-related tasks. Allow and encourage non-job-related discussion through enterprise collaboration tools and social-focused team meetings.
While basic tasks can be communicated through text, serious conversations with your offshore staff are always better with a call. The conveying of tone is difficult through text messages, with the possibility of being taken out of context.
Create unique work plans
. 
Set every team member up for success by creating individual work plans. All team members are different and bring different skills to the table. There is no single approach that works for everyone.
Identify each person's strengths and the challenges they are likely to face. What support may an employee need to complete a task? What is their line of support in case of questions?
The key is to equip everyone with the right tools to help them navigate stumbling blocks.
Give your offshore staff enough breathing room to do their job. Your team members may feel that they can't be trusted to do their jobs. Micromanaging their every task can result in negative results.
Your offshore staff may already feel they are under scrutiny for not working in the office, so don't compound this feeling by micromanaging them.
While you shouldn't be micromanaging offshore team members, you should track their results. Set key performance indicators and ensure team members understand them through open communication and regular updates. If problems arise, these can be addressed directly.
Build a system of trust with your team
. 
Fostering trust is essential when you have both in-office teams and offshore staff. It's important to ensure that every member of the team is equally important. Your offshore staff may feel their in-house colleagues are more trusted.
Create a system of accountability that ensures the job is done correctly. Build trust with all team members. Provide clear expectations, avoid ambiguity, provide support and focus on results.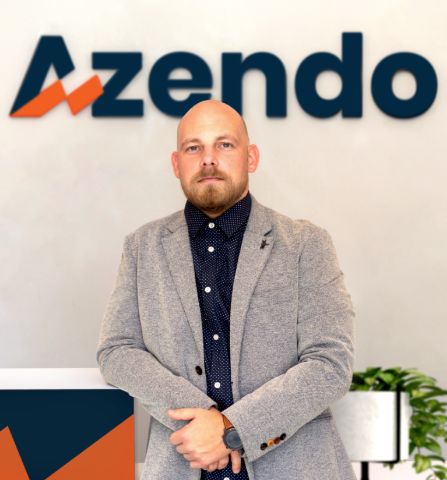 Azendo is built on more than 12 years of offshore staffing expertise. We exist and continue to create value because we know who we are – and who we are not. We are not a shortcut to cost reduction or a quick fix to onsite human resource hassle. We are a trusted partner to help our clients realize their long-term strategy for growth.
Mikkel Schmidt ,  CEO & Founder

Build your full-time
dedicated

teams today

.